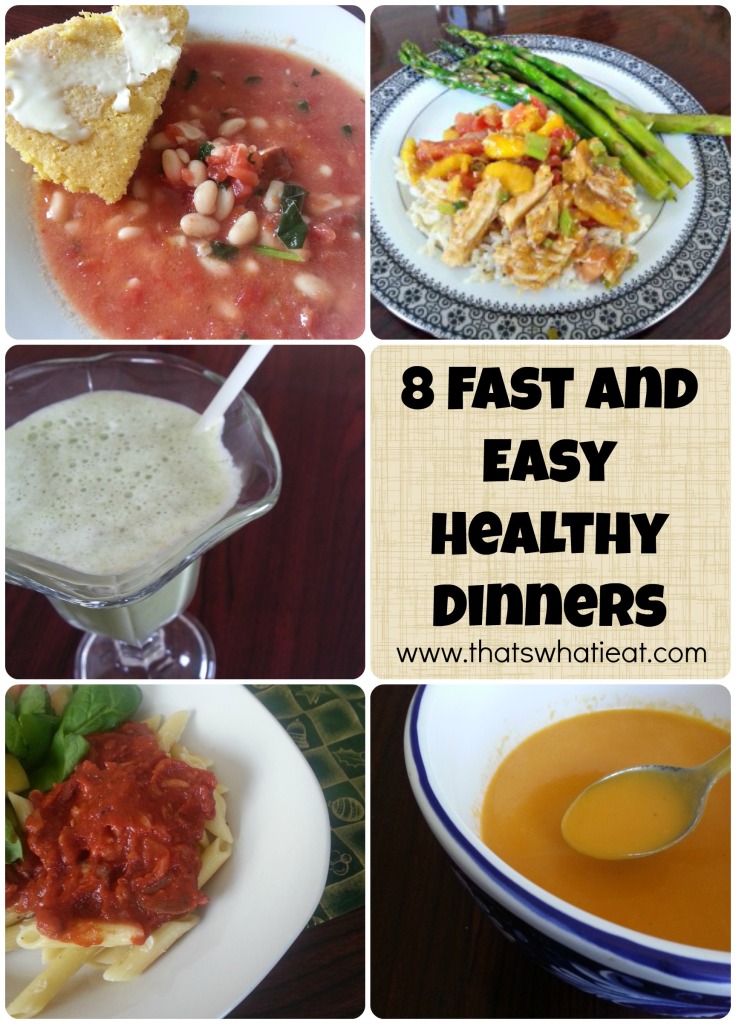 Everyone has those days where they just plain don't want to cook. I know I'm not the only one out there! In my old, processed food days, those are the days that we would grab something from the drive through or order pizza, or sometimes we would grab a package of something super processed from the freezer and warm it up. None of it was healthy or satisfying, but in the moment when we were beat after a hard day of work, we really didn't care.
But, even on those days, it is still possible to get a delicious, healthy meal on the table, and fast! Here is a great lineup of recipes to get you through those tough nights:
Do you have a healthy go-to meal for those "I don't want to cook!" nights?
You will learn so much about healthy meal planning, weight loss, and how to transform your eating habits and your life in my group coaching sessions that are starting in January. This is just in time for those New Year's Resolutions! Make sure you get your seat by signing up today! Click the banner below:

[mc4wp_form]