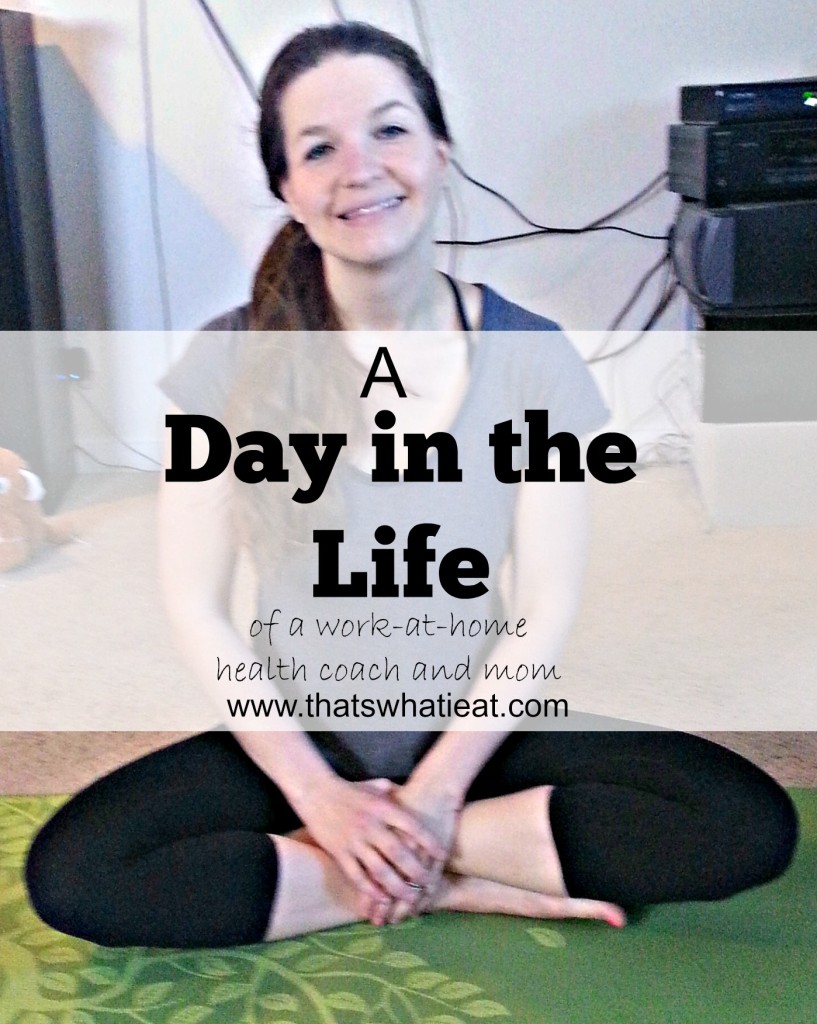 (Photo by my 4-year-old daughter, sorry for the blurriness! Some of the rest of the pics are repeats, I kept forgetting to take new pictures. Again, sorry!)
I love stories, don't you? I just love hearing about different people's lives, what they do each day, seeing what we do the same and what we do differently. I was very excited to be included with some other Fitfluential Ambassadors in a Day in the Life Link Up. Enjoy!
So here is mine, a day in my life:
4:50 am: My alarm goes off, I hit snooze twice before kissing my sleeping husband and getting up at 5:00. I change into exercise clothes, put in contacts and brush my teeth, then head downstairs to do the muscular structure part of my Tracy Anderson Method. Up until this week I would also listen to lectures for school at the same time, but hooray, I am done! Amazing, wonderful, done!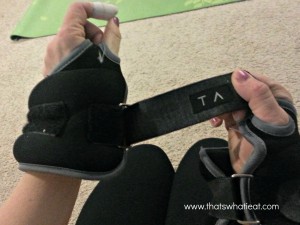 5:40 am: The hubs is awake! I go grab a mug of warm lemon water, my husband comes downstairs and we spend some time praying and reading scriptures together. This is the most important part of my day, the whole day goes so much better when we do this!
6:10 am: I kiss my husband goodbye and he heads out the door. I finish up whatever Tracy Anderson muscular structure I have left, then pop in the dance cardio DVD. I dance my heart out, and what better way is there to start the day, I ask you? Endorphins, sweat, dancing, good music, taking care of my body, there just isn't anything better!
7:10 am: I am finished! Aaaahhhh. It's shower time, I get dressed, make my bed, and gather a load of laundry from the bedroom and throw it down the stairs.
7:45 am: The morning mad dash begins! I wake my daughters if they aren't awake already, get them dressed, breakfasted, and all ready for the day. I also eat my own breakfast and pack lunches and backpacks. Sometimes I will start food projects like granola or yogurt, or get meat out to defrost or put something in the crock pot for dinner.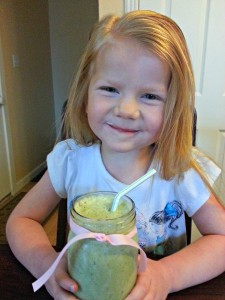 8:25 am: We are out the door, headed to the bus stop.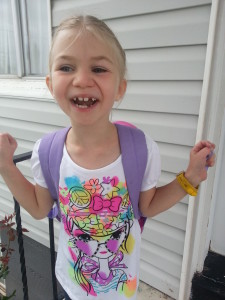 8:40 am: My first grader is on the bus and we head back home. I clean up breakfast, finish any kitchen projects I had started, then go downstairs and put that laundry in the washer.
9:00 am: My preschooler logs in to a learning game that she does each day and I log into my medical transcription job. Here I am wearing my old, ugly, yet surprisingly durable headphones. This is what I do most of the day!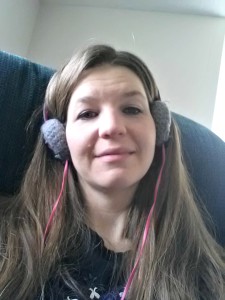 10:30 am: I take a break to throw laundry in the dryer and stretch a bit.
11:30 am: Lunch time! We eat leftovers, or she has a sandwich while I eat salad or veggies dipped in hummus. At the same time on preschool days I get her ready; find shoes, redo hair, etc.
11:50 am: It's time for preschool (just 2 days a week)! I either drive her over or the carpool picks her up.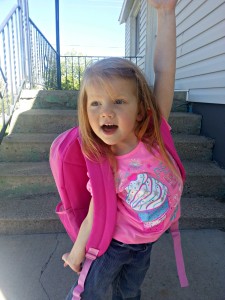 12:00 pm: I use the next half hour to do the social media part of my business, or touch up any posts I'm working on.
12:30 pm: Back to transcription work!
2:15 pm: Preschool is over, I either go grab her or the carpool drops her off.
2:30 pm: More transcription work.
3:15 pm: School bus pickup time. After I get my first grader back, we head home and find a snack, usually air popped popcorn or fruit dipped in SunButter.
3:45 pm: The girls are put to work getting homework out of the way (I hate homework way more now than I did as a kid!) while I do more transcription. After she's done with homework, my first grader is sent to practice piano.
5:00 pm: I turn off the transcription and start on dinner. I also clean the kitchen while I'm in there, it has gotten bad by now and we won't have a place to eat otherwise! Marquis gets home somewhere during this process, hooray!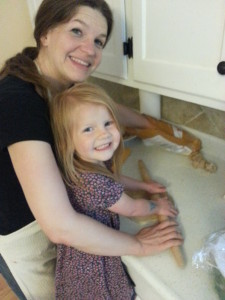 6:00 pm: Dinner! I love this time. My days are so crazy that it's nice to sit and just enjoy my family for a bit, even if the preschooler is crying under the table because her food is touching and some of it is green and the first grader is lost in her own imaginary world and spills her soup all over the kitchen, somehow even getting the ceiling. As soon as I'm done I finish cleaning the kitchen and we pack lunches for the next day.
7:00 pm: This is where things get wacky depending on what day off the week it is. Sometimes I will go back to transcription work, sometimes it's time to meet with a client, and sometimes I hop on to write, either here or for one of the other blogs I contribute to. While all of that is good stuff, my favorite nights are those where I just hang with my family not doing much of anything. I also will dunk the girls in the tub sometime in the evenings.
8:00 pm: The kids go to bed, I get back to whatever I was doing that evening.
10:00 pm: Bedtime for me! My favorite time of the day! I've got to turn in early so I can make my morning appointment with my TAM.
So there you have it, a glimpse into my day. I do have to say that this is what an ideal day is like for me. The reality is that there is ALWAYS something unexpected, and not always pleasant. Every day sure holds something different, doesn't it? I'm just so very grateful for all the help I receive day by day. I wouldn't make it without my wonderful husband, and all the family and friends who constantly support me!
What about you? Does your day look like mine? How is it the same? How is it different?
Make sure to visit the other Fitfluential Ambassadors in today's link-up!



[mc4wp_form]