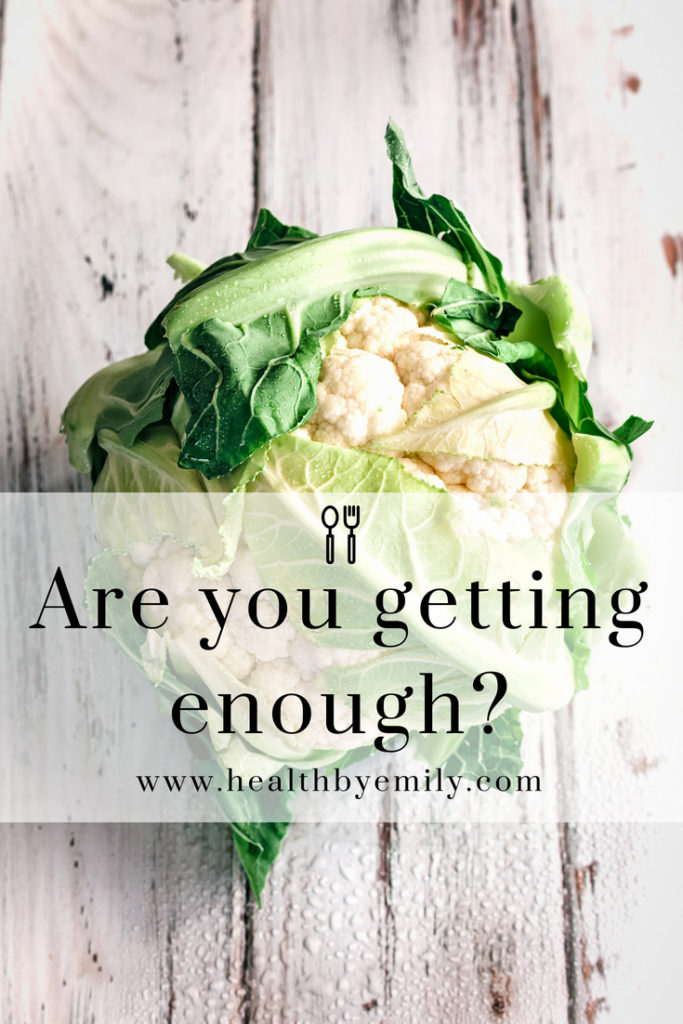 You've heard it for years from your mother, "Eat all your veggies! They are good for you! They help you build strong bodies! Blah, blah, blah!"
I hate to tell you, but your mom was right!
One of the biggest things I did to lose 70 pounds and keep it off for good was to dramatically increase my fruit and vegetable intake. And now as I help coach others through the same process, eating more fruits and veggies is one place that we start.
Picture this. You are an amazing home builder. You have the perfect site, and you are given all the supplies you need to build your dream home. You get to work and pretty soon you have an amazing house, complete with that gorgeous kitchen with the farmhouse sink, and the garden soaking tub in the master bathroom. It's perfect! The home is also very well built, sturdy, with high-quality finishes. You can live comfortably in that home for a good, long time.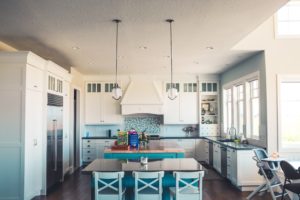 Now imagine again that you are an amazing home builder with the perfect home site. You are given supplies to build your dream home, but this time the supplies are low-quality. The boards are warped, the tiles are cracked, and you only have plastic instead of glass to cover the windows. Since you are such a great home builder, you make do with what you have and erect a home anyway. The bathroom faucet leaks and the siding blows and bends in the wind. The home is standing upright but won't last long under the stresses of weather and time. You have done the best you could with what you were given, but you simply didn't have the right supplies.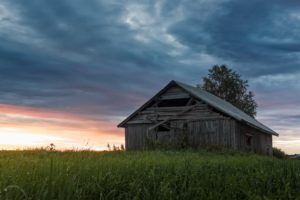 Our bodies are amazing things. They can build and grow. They can repair themselves and heal from sickness. They can even move and shift to make room for new little humans to be given bodies.
However, if we are giving our body crappy building supplies, we will end up with a shack instead of a mansion, every time.
Where do you get those high-quality building supplies for your body? In fruits and veggies, of course!
Here are a few tricks I've used to get in more of the good stuff:
It's not a complete meal unless there is at least one fruit or vegetable, preferably two or three. I once had a client that I asked to make sure she had at least one, but hopefully two or three, fruits and/or veggies at each meal. I had her write down everything she was eating for a week, and then we went over her food journal the next time we met. I noticed she still was eating no fruits or vegetables at all during breakfast. I asked her about this and she was surprised, "Oh, I need them at breakfast, too?" She had grown up in a home where veggies were something you put in a small serving on the side of the plate for dinner, and that's about all the produce she had eaten each day her whole life. She had never had fruits or veggies at breakfast ever, and the idea was completely foreign to her. Once we started adding more to each meal, even breakfast, she began to see improvement almost immediately.
Grow it yourself. Not everyone can have a big garden, but everyone can have a pot on a windowsill with a few herbs. This trick works especially well with kids; if they have a part in growing the food, they are more likely to eat the food. I never thought my picky eaters would eat kale, but now that they have nurtured little seeds into beautiful plants, they wander the garden snacking on kale as they go.
Sneak them in. I'm a big fan of teaching kids (and adults) to eat vegetables. I believe that everyone should see those pretty greens and oranges and purples on their plate every meal. However, I also believe in adding them to everything you can. For example, you can shred carrots and add them to meatloaf. You can puree roasted butternut squash and add it to homemade mac'n'cheese. You can even hide it in dessert, like in these yummy blueberry spinach oatmeal bars.
Balance, the superfood shot. Yes, I tell everyone to get their nutrients from food. However, every single one of us is going to have days where it just doesn't happen. That's life, right? I am super picky about any supplements I use, but this awesome little Balance superfood shot from the brand LifeEquals has become a regular part of my routine. Every shot has 1/2 of your day's fruits and veggies, and the only ingredients are organic fruit and vegetable juices and water! I love to add it to a smoothie in the morning so I know that no matter what life throws at me that day, I'm getting tons of nutrition first thing. I also love that this actually saves me money. If I were to buy that same amount of organic fruits and veggies each day, it would cost so much more than the one shot. If you use the code ALL50 for a subscription order, you will save 50% off the first shipment, and 25% off each subsequent shipment. Make sure to check out their vitamins and probiotics while you are there, too, they have very affordable supplements at great quality!
Dip it, dip it real good! The taste of vegetables can sometimes take some getting used to, finding healthy dips is a great way to get a ton of veggies in! My favorite dip is homemade hummus, and this is also one of my favorite things to pack for lunches. Other great options would be guacamole or a homemade dressing recipe like this yummy green goddess recipe that is similar to ranch.
Make it a game: I like to buy a ton of produce at the beginning of the week, and then see if I can use it all in some way by the end of the week. It's a game to me, and I have gotten really creative in order to "win." What can you do with that zucchini? How about muffins, pancakes, or even just sauteing in butter? I'd love for you to come back here and tell me how you win this game, too!
I hope these tips help you to drastically increase your fruit and veggie intake. Let's give your body those amazing, high-end building materials to keep your body strong and healthy for many years to come!