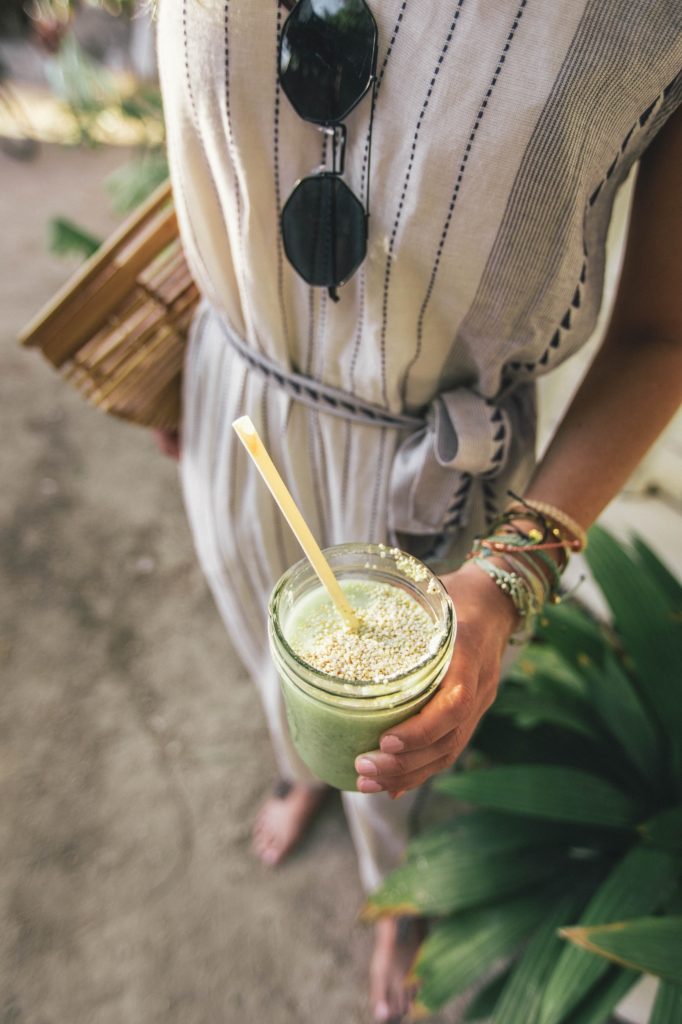 Are you feeling run down? Low energy? Have you indulged a little too much lately? It's time for a reset!
The easiest and yummiest way I like to reset is with green smoothies, which is why I'm hosing another green smoothie challenge! I'm going to teach you how to create the perfect smoothie that keeps you full longer and kicks cravings to the curb. Starting your day with one of these babies is a great way to get your eating back on track and treat your body well. I'm so excited that you are joining me!
Please come join us in the Healthy Habits Challenge Facebook Group right here. We will be doing live videos and having great conversations in the group, so head over!
Please go through the introductory video in the first lesson, then take your shopping list to pick up your ingredients. Let's get started!