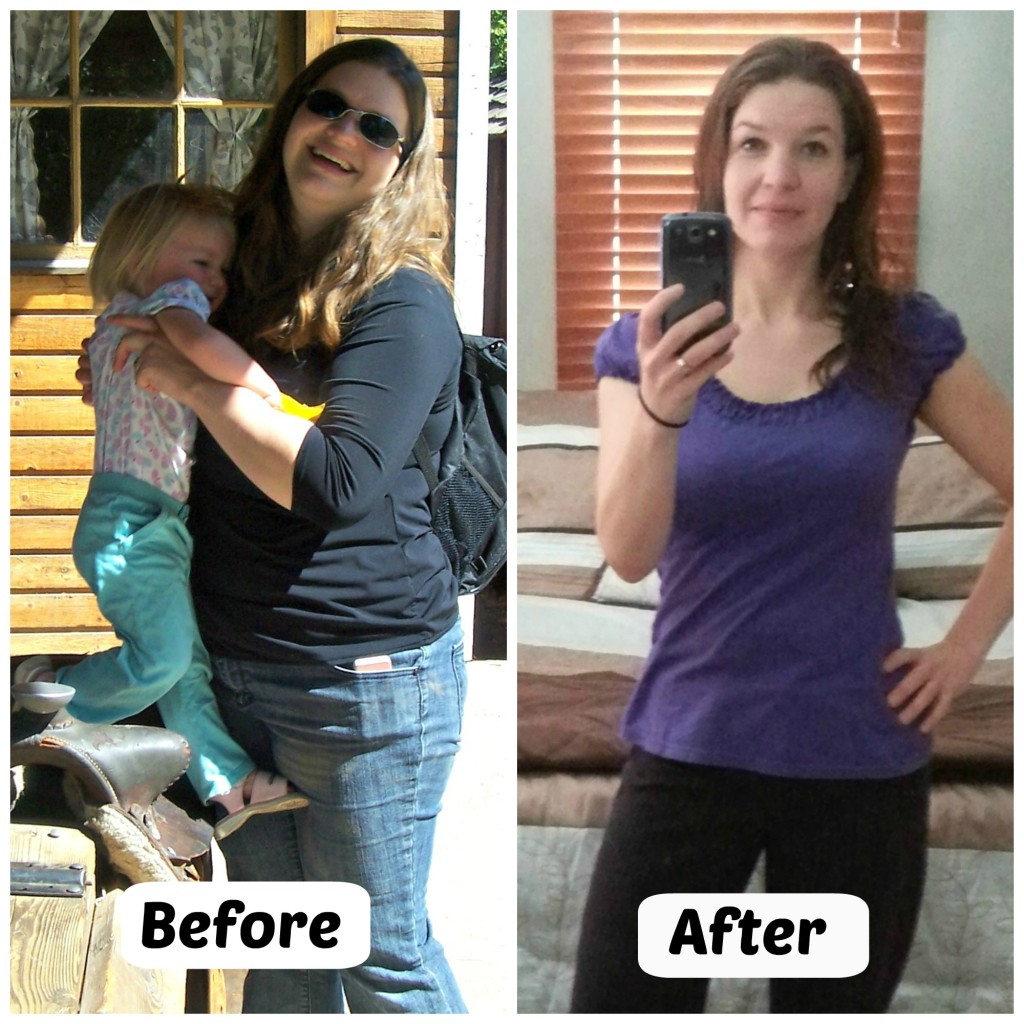 Welcome to my site! I'm so glad to have you here. Are you looking for a different opinion on the Tracy Anderson Method? Well, read on, because I'm about to get pretty opinionated.
Before the rant begins: While this is all about exercise, I believe in the 80/20 rule, weight loss/maintenance is 80% what you eat and 20% about how you move. I fully recognize that the majority of the changes I have seen in my own body are because I completely changed what I was eating. Also, I didn't follow any Tracy Anderson meal plans.
Want to know what I did for my diet? Start your journey right now, grab the meal plan by dropping your email in the box below. I'd love to show you how to do it too!
Also, so you know where I am coming from, I have been an avid exerciser for over 15 years. I have taken every kind of class that is out there. I have had a personal trainer. I have spent hours and hours and hours lifting (very heavy!) weights at the gym. I have run, swam, and played on every piece of gym equipment you can think of. You name it, I've tried it.
Oh, how the internet loves to hate on Tracy! There are a few recurring complaints that seem to pop up over and over again when discussing Tracy and her Method, and I wanted to take a moment and give my own opinion/viewpoint about those things.
First up, no woman should lift more than 3-pound weights, ever. Ok, so this might be disclaimer #4. Tracy Anderson, and all the other fitness professionals, are normal human beings, and sometimes they say or do things that don't make sense to you.
I've read quite a bit of Tracy's stuff, and I would like to give my own interpretation of what she means by this. What I believe she is saying is, "If you want the look I'm selling, you will only need to buy 3-pound weights." She does this for two reasons. First, she wants to be able to give you a good workout without you having to spend money on a bunch of expensive equipment, and second, Tracy is very against bulking, but I'm going to talk about bulking on its own in just a sec. She doesn't mean you can never lift more than 3 pounds, so don't worry, you can still carry around your kids and carry groceries into the house.
In fact, in the workouts, there are times that you put both weights in the same hand making it so you're lifting a total of 6 pounds, and that is perfectly within Tracy's "rules."
For the naysayers who say that you absolutely have to lift more weight if you are going to be strong and healthy, and as much weight as possible, my answer is on a recent cover of Yoga Journal: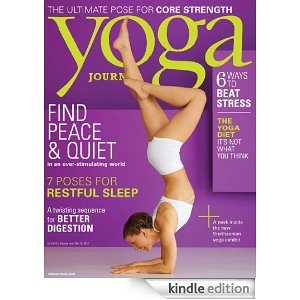 I don't know for sure, but I would be surprised to find out this woman lifts heavy weights with any regularity. Even if she does, there are plenty of yogis who can do this who don't hit the gym. Can you honestly tell me that this woman isn't strong?
What about ballet dancers? I don't know if I have seen more beautiful, strong muscles than on a ballerina, completely achieved without pumping iron.
I fully believe that weight-bearing activity is absolutely necessary for the body, but why does that have to be from lifting weights? Especially when your own body weight can achieve results like this? It doesn't make sense.
Also, I mentioned above that I have lifted weights for years and years, and I have to say that I have never been physically challenged like I have in Tracy's workouts, and I have also never been stronger. I am so proud of my new strength!
Second, the "bulking" controversy. Tracy talks often about how lifting heavier weights and doing repetitive movements can bulk your body. Tracy-Haters respond and say that without taking testosterone, women simply can't bulk, it's impossible.
I believe that what is going on here is people having two different opinions on what "bulking" means. Anyone would agree that women who are professional bodybuilders and who purposely take testosterone are bulky. However, there are those women who don't take testosterone and don't lift as often, but to my eye, they are definitely bulky. Other people would say they are simply fit, but it is not a look I would like on me.
Also, I believe that some women don't bulk, while some do. I definitely bulk. When I run, my calves start looking like Popeye's forearms after he has enjoyed his favorite spinach snack, it's not pretty! When I do the elliptical, my butt and thighs blow up like balloons.
Tracy has mentioned that if you like the more defined look that you get when lifting heavier weights or doing the other exercise methods, then go do that! That's just not the product she is selling.
(Are you interested in losing weight too? Don't forget, what you eat makes more of a difference than how you move, and I'd love to help you eat for weight loss. Be sure to sign up in the top bar above to the free 7-day Green Smoothie Challenge!)
Third, let's talk about body image. One blog post I saw recently quoted a description of someone who went to consult with Tracy. Apparently, Tracy stripped her down and made a list of the areas she needed to work on. There are also descriptions floating around the internet of Tracy doing the same thing to Gwyneth Paltrow. Here is a quote from the interwebs: "Wow, just what women need—another woman projecting her own body-crazies onto them to help stoke the flames of butt and belly obsessing and general self-loathing!"
Oh, that's right, I remember now. When I opened my Metamorphosis package, there it was right there on top, the contract where I had to completely sign away any and all body confidence I had. I also had to agree to immediately start with the eating disorder of my choice.
What the crap? Of course that isn't true. The Tracy Anderson Method is a DVD exercise program, nothing more. What you choose to do with it and become is completely up to you! I can tell you that I had plenty of "butt and belly obsessing and general self-loathing" way before I ever heard of Tracy Anderson, and that now that I've been doing her Method I have never, ever felt better about myself. Instead of dreading and hating pictures of me, I now like what I see!
Tracy cured my self-loathing.
Also, a gym membership at one of Tracy's gyms costs more per month than my mortgage. If I was paying that much to get help improving my body and my self-image, someone better poke and prod and make a list of what needs changing! I'm not going to pay that much for someone to tell me to just accept that my curves are beautiful, I'm going to pay that much for change! How in the world can you expect to change if you just pretend nothing needs changing?
And now here is where I have to mention that I know plenty of curvy women who are confident and beautiful and perfect. I am not making any comments on how anyone else is supposed to look. However, when I was more "curvy" I was FAR from happy with how I looked, and so I took action and I changed it, and I will love TAM forever because of the part it played in my change.
Last, Tracy Anderson is not a certified trainer.
For this one, I could talk about how I know plenty of people who have big fancy degrees from fancy colleges, who are really just arrogant buffoons who don't actually know what they are talking about. I could also tell you about how I also know lots of people who don't have a degree in their areas of interest and yet are some of the most brilliant, well-educated people I know. A piece of paper doesn't mean you actually know what you are talking about.
I could say all those things, but really, I think I just need to show you a picture: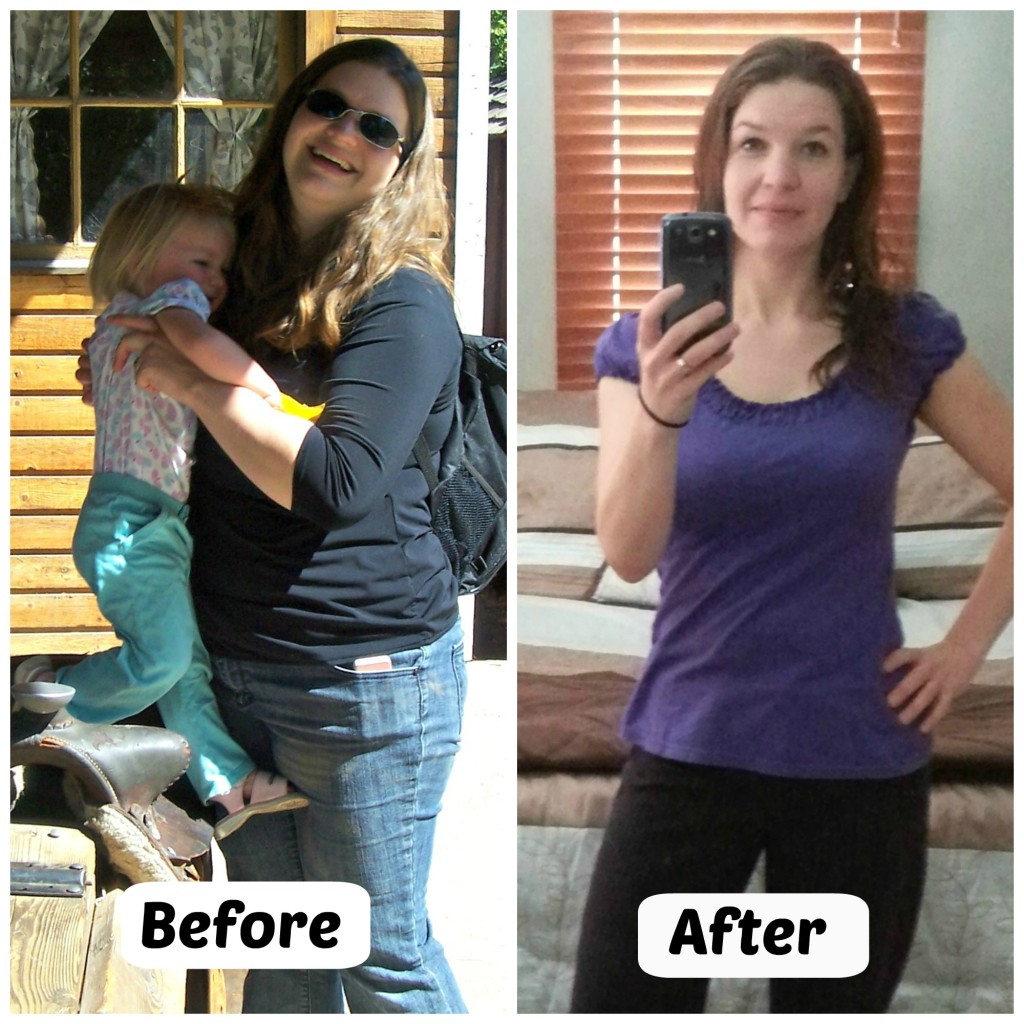 Oh, you say Tracy isn't certified? Well, I DON'T CARE. I just don't care.
The first picture was taken probably three or four years ago. At the time I was exercising about five times a week, a mix of yoga and cardio and weight training. The second picture was taken about 2 weeks ago. That day I was suffering from a bit of a Halloween candy hangover (why do I eat the crap chocolate, why?!?) and I was bloaty and PMSy. I was also just recovering from a cold and had skipped more workouts the previous two weeks than I care to admit. And yet, I am so, so happy with how I look in that after picture!
And you want me to stop because Tracy isn't certified? Um, ok, I'll think about that. And then I'll just keep doing what works for me.
So just to sum up, if you love to run, run! If you love to lift weights, then lift weights! Do what you love and move your body. I personally love the Tracy Anderson Method. Figure out what you love, and then move that beautiful body of yours!
My free super fast (and healthy) weeknight meal plan is a great way to learn how to feed your body and finally start to see real change! Drop your email below to get started right now!
These are some affiliate links. When you use one of my links, you get the same Amazon price, and I get a little kickback to help support my business, we both win!