Homemade Whole Wheat Hamburger Buns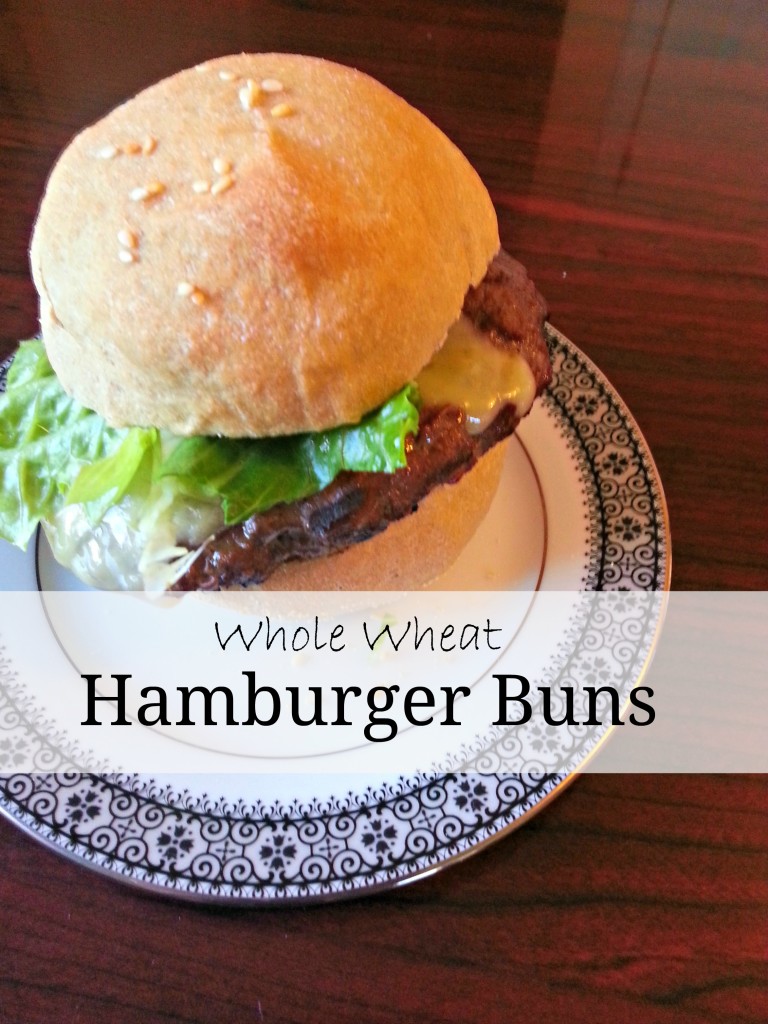 Author:
Emily - www.thatswhatieat.com
1-1/2 cups warm water
1 tablespoon yeast
1 heaping tablespoon raw honey
2 tablespoons olive oil
1 teaspoon salt
3 to 3-1/2 cups whole wheat flour (I like the white whole wheat flour)
Butter for brushing tops
Sesame seeds (optional)
In a large bowl, whisk together water, yeast and honey. Allow to sit until the yeast gets foamy, about 5 to 10 minutes.
Add the oil, salt, and 2 cups of the flour and combine well.
Knead in the remaining flour ½ cup at a time until you have a sticky but firm dough.
Allow dough to rise in a warm place until doubled, about 1 hour.
Divide dough into 6 to 8 pieces, depending on the size you need your buns to be. Form into balls and place on a baking sheet dusted with cornmeal.
Allow to rise until doubled, about 30 minutes.
Brush tops with butter and sprinkle with sesame seeds if desired.
Bake in a 400 degree oven for 18 to 20 minutes, until tops are golden.
Allow to cool for a few minutes before slicing.
Top with a delicious burger with all the fixings!
Recipe by
Health by Emily
at https://healthbyemily.com/homemade-whole-wheat-hamburger-buns/