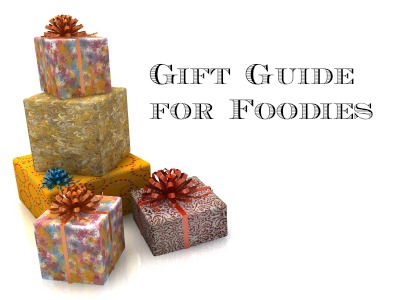 What do you get for the Real Foodie, or the Real Foodie wanna be? As Christmas gets closer we have had lots of people asking what is on our wish list, so I thought I'd share with you the things we either can't live without, or that we really, really want. Yes, these links are affiliate links, but that basically just means that you get the same great Amazon price while I get a teeny kick back to support my blogging addiction. Check out these awesome presents!
First up, the gadget that works harder than probably anything else in our kitchen. The slow cooker we currently use is right around 20 years old. It was given to my husband as a wedding present when he married his ex-wife, and he has had it ever since. We had a newer one but it exploded on us, so thank goodness for this old one! I'm honestly not sure what we would do without our slow cooker. There are days that we cook oatmeal in it overnight, then I wash it and cook dinner in it all day, and then wash it out and load it up with beans overnight. It's on the clock 24/7! Of course we want to replace this old thing, and I've had my eye on this beauty:

It is easy to transport, is dishwasher safe, has temperature control options, and it even has a probe! Plus, it's pretty and shiny. Probes and shiny? It's like an alien spaceship sitting right there on your kitchen counter, what's not to love?
Having a good knife makes a huge difference in your cooking! I used to think it didn't really matter, all knives cut, right? Then one year Marquis used the money he got for Christmas and got a nice set of knives, and we have never looked back. Our favorite brand is Shun. They are a bit pricey, but a good quality knife will last you a long time!

Think all salt is the same? Think again, different flavored salts are so fun, and can make a huge difference in the finished product. These salts are high on Marquis's list of things he wants.

Another machine that gets tons of usage in our house is our yogurt maker. I am way too addicted to yogurt to pay money for someone else to make it. Plus, I want to know exactly what is going in my yogurt. This machine is inexpensive and the closest thing I could find to my current machine.
We are hoping to do an official review for these guys soon, but I just had to mention them here today. This jelly does contain white sugar, but overall is pretty clean stuff, made with real ingredients. Marquis found this and we fell in love. A bit of this on some warm, melty brie with some crackers is a wonderful treat!
This little baby would make a great stocking stuffer. It is one of my favorite kitchen tools, and probably cost the least of anything in my kitchen! I love this for scraping dough out of bowls (obviously), but also for cleaning off countertops. I found mine at a local cooking store for way less than this price, I think I got mine for $0.50 each (I grabbed 3 that day), but I am linking to this one so you can see an example.
What are you giving your foodie friends? And do you have any kitchen gadgets that you just can't live without?