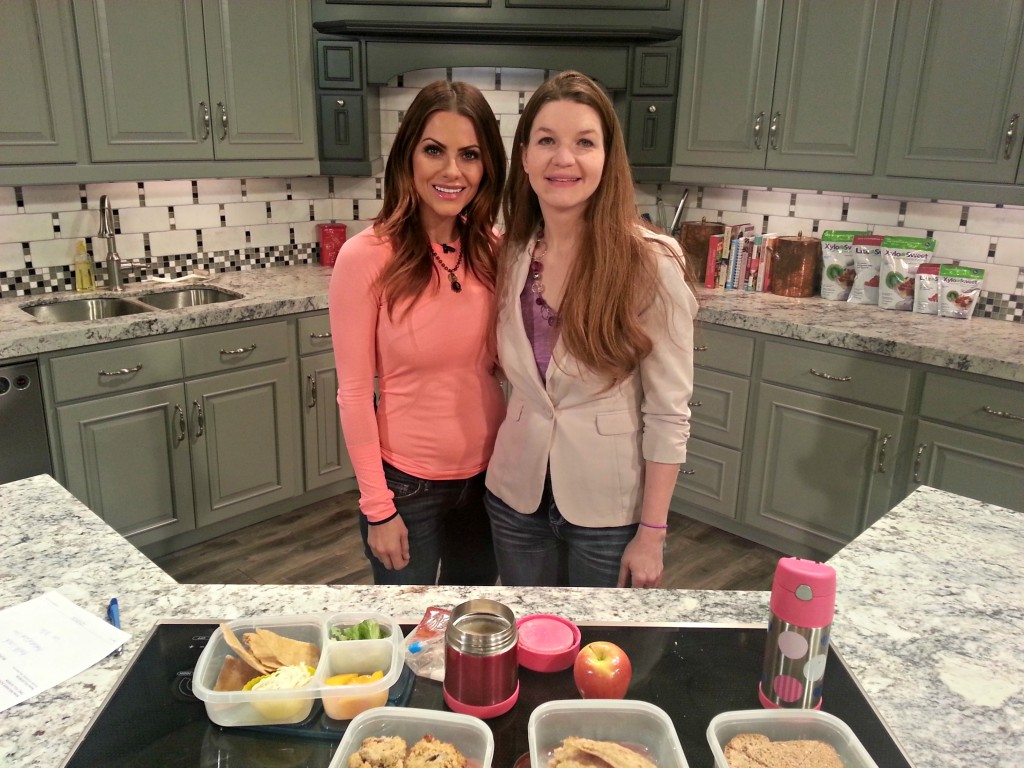 Apparently the nice folks at Good Things Utah liked me as much as I liked them, because last week they asked me to come back! I had a great time putting together some lunches to show you what I do for my first grader. I hope this gives you some good ideas!
Here we are, discussing the deliciousness! (Why yes, that is Michelle Money from the Bachelor, aren't I cool to be hanging out with her? She is so nice!)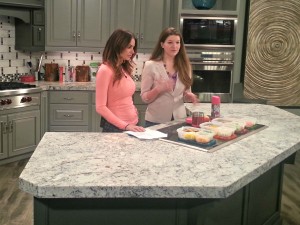 For you local Utah peeps, watch ABC (channel 4) tonight. I had the fun experience of having Emily Clark come interview me in our home, and it is playing tonight at 10:00 p.m.! You can also watch it on February 2nd at 5:00 p.m., and then again sometime in the morning next week. I'll try to come update here when I hear more. It's so exciting, come watch me! And of course I'll post a link here later.
For lots more healthy school lunch ideas, make sure you are following me on Instagram! I post my first grader's lunch almost every day.
What do you like to send for lunch with your kids?
[mc4wp_form]