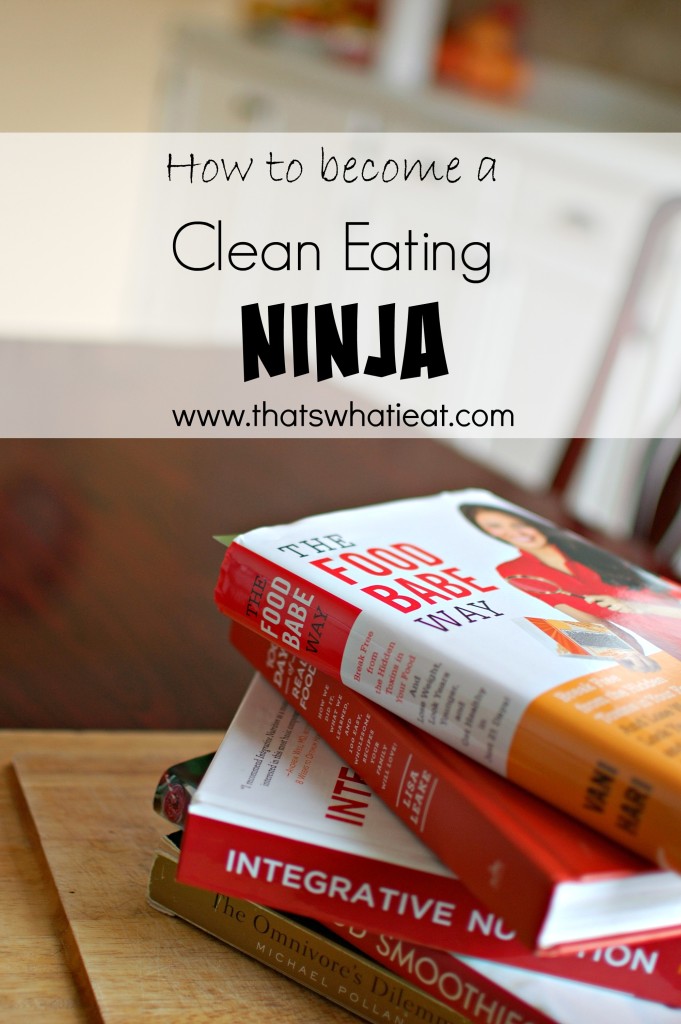 Does it all seem to hard? There is too much information out there, it's all too overwhelming. How the heck are you supposed to remember where azodicarbonamide is hiding, and what monosodium glutamate is? Is there something evil lurking in that waffle you ate for breakfast? How are you supposed to know? What in the world is safe to eat? How can you learn to navigate the crazy landscape of food that is out there?
Thankfully, if you take it one step at a time, it's really not difficult to change what you are eating, and your whole life!
I'll let you in on a little secret, the way that I started on the path to being the Clean Eating Ninja that I now am (yes, a humble ninja, too!).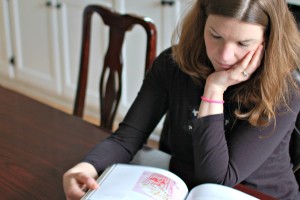 Are you a reader?
I'm a big, big reader. I just love curling up with a good book, and I usually am in the middle of two different books at any given time, one fiction and the other some kind of self-help/nonfiction book. When I get excited about something new, I study the heck out of it. I go to the library weekly because otherwise I would go broke buying all those books, especially when I get really obsessed and can't stop studying about something!
When I decided to get healthy, of course my first stop was the library to check out as many books as I could find about health and nutrition. I read A LOT of books. Some were crap, actually most were crap, but there have been a few really great ones that I've found through the years. I wanted to share with you my favorites. These are some fantastic resources, and will get you on the way to being a Real Food expert in no time!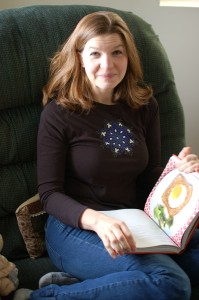 Have you read any of these books?
In Defense of Food by Michael Pollan – Really any of his books are fantastic, but this is the one that really opened my eyes and made me truly understand just what it was we were eating. Reading this book will make you look at your plate and understand exactly what you are putting in your body. It is truly life-changing!
French Women Don't Get Fat by Mireille Guiliano – This is not a book about Real Food, at least not in those terms, but in teaching you how to eat like a French woman (and fascinating you with her fun stories), Mireille brings you back to how food should be, high quality and made of fresh, real, delicious ingredients. This book helped me so much even before our journey to cut processed foods, and I still quote it all the time, even now that it's been almost 10 years since I first discovered this fantastic book.
100 Days of Real Food by Lisa Leake – Lisa never does anything half way. This book is high quality, and an incredible wealth of information. There are 100 recipes in here, helps for school lunches, plus tons of information about why you should eat certain things, and why not others. This is the perfect textbook for switching to a Real Food lifestyle. If you only read one book on this list, this is the one I recommend the most!
The Food Babe Way by Vani Hari – I'm only half way through this book, it's so super brand new that it hasn't even been out for a month yet, but the Food Babe is fiery and passionate and knowledgeable. You will learn so, so much from this book, and it will really open your eyes to what you have been eating!
Folks, This Ain't Normal by Joel Salatin – My grandpa was a farmer. Joel Salatin had me laughing all the way through the book because he reminds me so much of my crotchety old farmer grandfather. He is so set in his ways, but he is right about everything he says! By the end of the book I was trying to figure out how to get the land to start my own idyllic organic farm where we can and preserve everything and live off the land.
Integrative Nutrition by Joshua Rosenthal – If you have been curious at all about my amazing health coaching school and what is taught there, you definitely need to check out this book. It is written by the founder of the school, and while it would be impossible to take a year of schooling and smash it all down into one book, this is as close as you can get! It will give you a good taste of what is taught there. And even if you don't want to attend the school, this book has so much information about making life long food changes, instead of chasing after temporary fad diets.
What are your favorite Clean Eating books? 
Do you want to learn even more about how to feed and nourish your body, and even lose a few pounds along the way? Use the nifty scheduling tool hanging out over there —-> to book a free Discovery Session with me!
[mc4wp_form]