Somehow it happened, I blinked and June is here the day after tomorrow. I don't know about you, but I'm hearing a lot of words like "bikini-ready" and "swimsuit season." Do those words make your insides clench just a bit?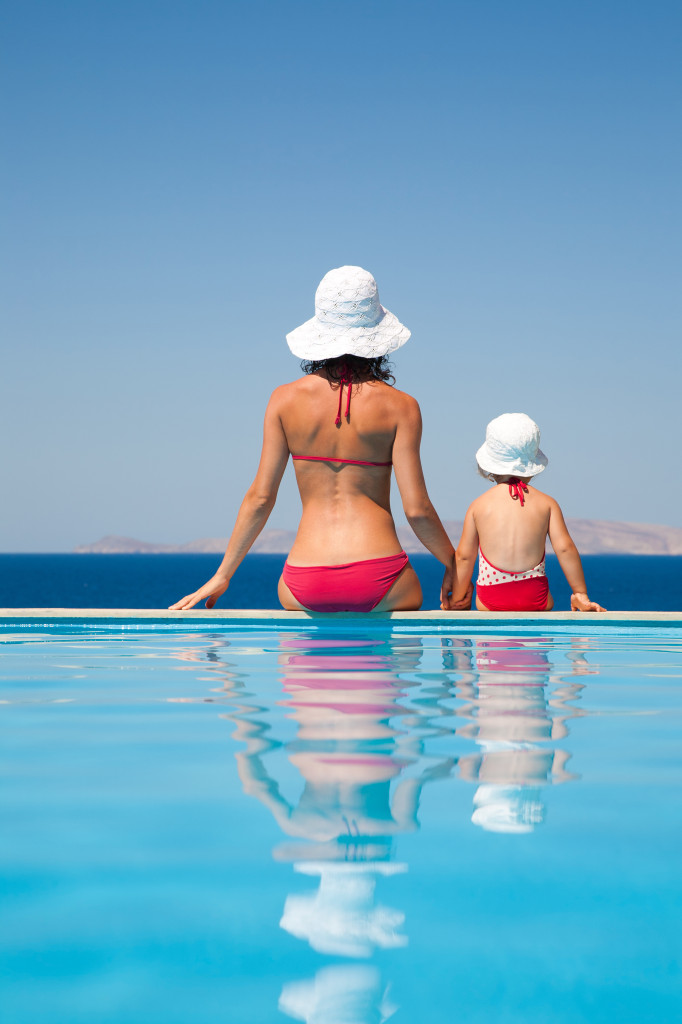 (Not me, just a stock photo.)
Think about this, though. If you aren't happy with your abs (or you are just prudish like me), you can buy a one piece or a tankini and keep those abs a mystery. If you aren't a fan of your thighs, you can wear a cover-up or some shorts, or you could even just sit in the water if you don't want to show them off.
But do you know what is always sticking out, no matter what? Your arms. When I started doing my TAM, I thought a lot about how I wanted it to change my belly, my butt, my legs. What I didn't realize was how much it would change my arms. This is probably very vain, but I love my arms now! The Tracy Anderson Method is great for creating pretty arms!
This is a truly terrible cell phone pic, and I'm a little nervous about posting this much of my naked skin on the internet (prude, remember?), but here is what my arms look like now: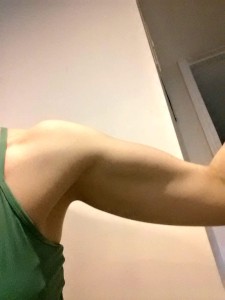 Enough babbling, time for the challenge!
Tracy Anderson has an awesome arm routine on YouTube that is sure to make your arms burn and tone you up. I challenge you to do this arm routine (or any other arm routine if you aren't a Tracy fanatic like me) at least 4 days a week for the month of June. (Keep in mind this is a really old video, and it shows. Also, please ignore the people behind her, especially the guy. They just can't keep up!)
https://www.youtube.com/watch?v=HK_A-A7PBXc
Keep me updated! I want to know how you like the routine, and how your arms (and any other part of your body) change over the month. You could even do before and after pics, and if you send them to me I may even post them with your results. You can comment here, talk to me on Facebook, or email me at Emily@thatswhatieat.com
So exciting! Happy June to you!
[mc4wp_form]