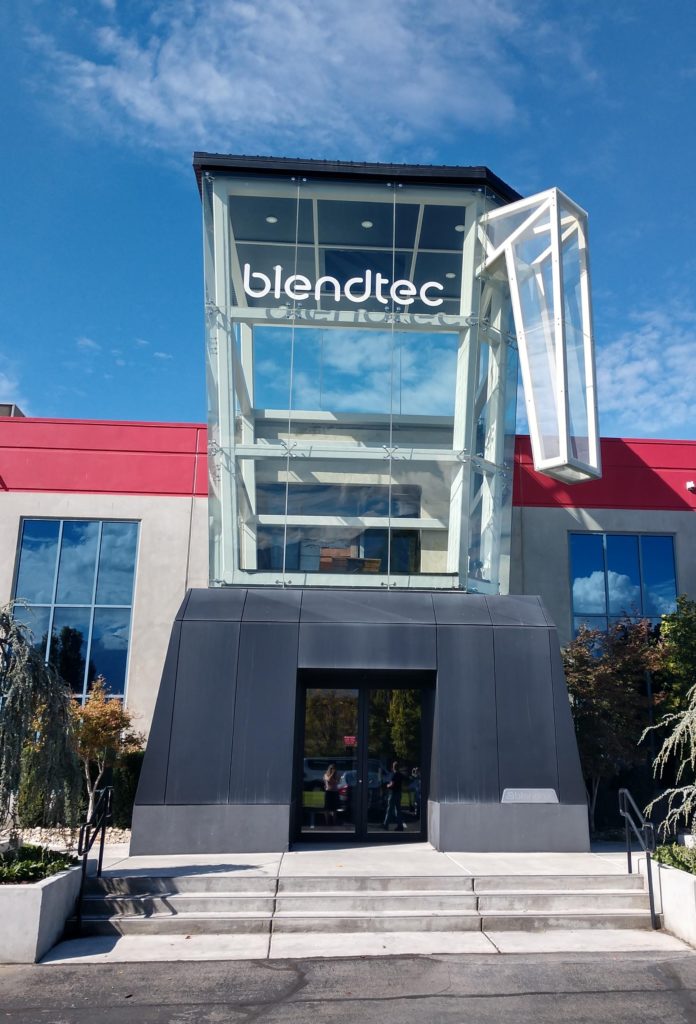 Guuuyyyss!!!!!!!!!!!
I recently had the most amazing experience, and I'm so excited to share it with you.
I got to tour the Blendtec factory!!!!
I tend to geek out about the things I love and the tools that I use to make my healthy lifestyle simple, and there isn't a tool that I geek out about more than my beloved Blendtec. In my first year of owning my Blendtec, I used it more than 400 times. In case you didn't notice, that means I used it more than once a day! And I haven't slowed down in my usage one bit in the years I've had it.
I, of course, use it for my daily green smoothie, but I also love to use it to make hummus, soup, blender crepes, and so many other things! So you might understand how excited I was when I received an invitation to pay the factory a visit.
This is what you see as you walk into the entry:
And this clever lighting display made of blender jars hangs in the lobby: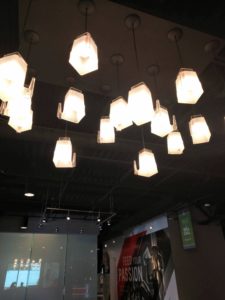 To make this visit even more amazing, I not only got a tour, but I got to meet the founder and CEO of Blendtec, Tom, and his sweet wife Bev. I'm not sure I've met nicer people!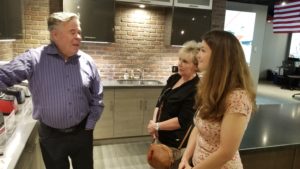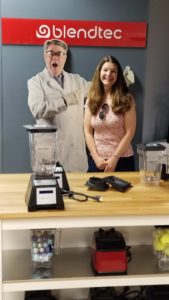 One thing that really impressed me is how much Tom knew about every part of the process, including the people. He isn't one of those CEOs who retreats to his office, or to the Caribbean, and becomes disconnected from the company. He knew what every machine did and how it works (especially because he invited most of them), and he knew the names of everyone running those machines. Sweet Bev stopped to talk to several people, too, asking them about their families and getting updates on their lives. It made me so happy that my favorite blender company not only produces the best quality blenders, but is the amazing kind of company that really cares about their people!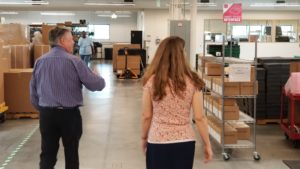 I have been using my Blendtec for years with the regular blender jar, but they introduced me to their new jar, the Blendtec Go. You have to see this guy in action, it's amazing!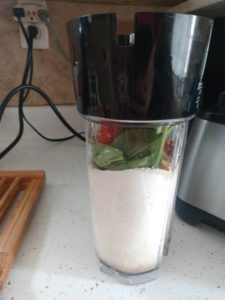 The Go blender jar is obviously for when you are on the go. You load it with whatever you'd like in your smoothie, screw on the Go base, and blend it up. Then you flip it back over, put on the lid, and take the whole thing with you!
But even more than that, you can pop a plastic cup like a red Solo cup inside the jar and blend your smoothie right in the cup. Look at the cup inside the Go jar in the picture below, do you see it? Fewer dishes, hooray!
And each person can build their own smoothie in their own cup, which helps keep the peace between my kids!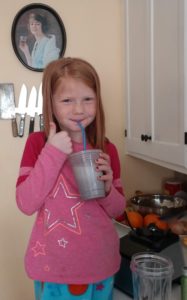 I thought I couldn't be any more in love with Blendtec blenders or the company, but  I was proven wrong by this incredible day. Thanks so much to Tom and Bev, and to the whole company for my tour. I'm still amazed that I got this opportunity!
If you are looking for the perfect tool to make your healthy lifestyle easier, go get a Blendtec right now, and be sure to also grab the Go blender jar. Not only is it the best thing for green smoothies in the morning, but it's perfect for pouring homemade salad dressings, or those yummy blender crepes. This would also make the perfect gift for so many people on your list!
Disclaimer: Blendtec provided me with an amazing tour and some wonderful equipment; however, this post is not sponsored or paid for by Blendtec. I may receive a small commission if you make a purchase through one of the links on my site at no additional cost to you. All opinions are my own, and I only work with and recommend companies and products that I truly love.