We are now more than half way through our salad a day challenge. How is is going for you so far? I've heard from a few of you that you have really been enjoying the extra greens in your life! For today, I thought I'd share a little info about those yummy salads.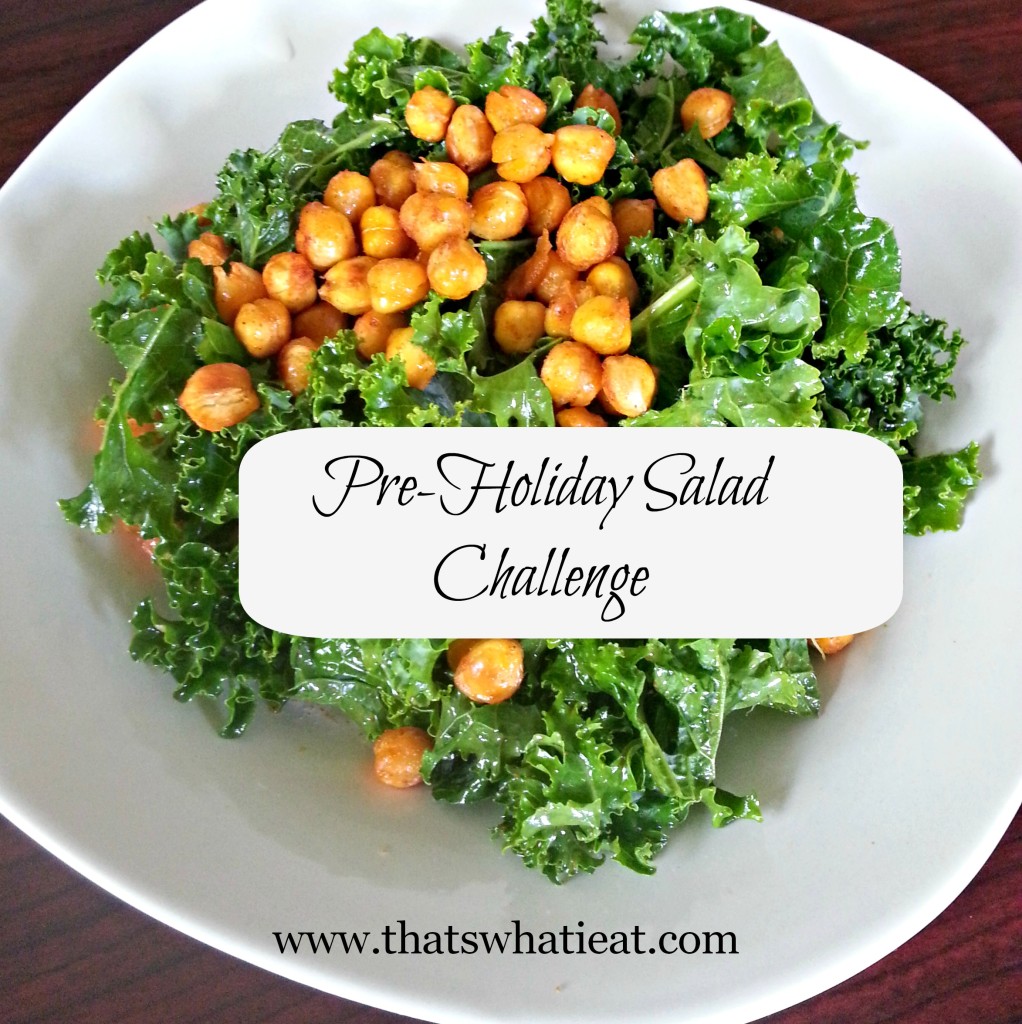 Not all salads are created equally. Depending on what toppings you add and the dressing, you could end up with something as far from nourishing as you can get, despite the few lettuce leaves hanging around. Here are a few suggestions to make sure you are getting the most of your greens:
Focus on the nutritional content of your salad. How can you add more? Check your fridge for more veggies you could throw on, or do you have any yummy fruits to add sweetness?
Swap out toppings that lack nutrition for those that do your body good. For example, I love some crunch in my salad, but white bread croutons aren't doing anything to nourish your body. You can still get delicious crunch by roasting your own raw nuts or seeds. Roasted chickpeas are another favorite of mine, too. Nutritionally you are getting much more bang for your buck this way!
Check your dressing ingredients. Very common ingredients in dressing are MSG (especially in ranch dressing, sorry folks!), vegetable or soy oils, sugar, high fructose corn syrup, artificial sweeteners, and I could go on and on. Basically you are taking all of the nourishing goodness from your salad and zeroing out the benefits by dumping the goop on top. Did you know making your own dressing is super simple? My favorite dressing is simply a tablespoon of olive oil whisked together with the juice of half a lemon or lime. There is a huge list of dressing ideas here, although be careful with this list, a lot use the same ingredients you want to avoid. Skip the ones with vegetable oils (or swap for olive oil), mayo (or make your own mayo), or anything that uses a packet. There are also a lot of dressing recipes on my Pinterest salad board.
Make it yourself. As with pretty much any food ever, you are going to get a fresher, healthier, better tasting product by making it yourself. You never know what icky extras are going to be in salads you get out and about.
It's not to late to join in the challenge! For the rest of November we are enjoying one salad a day. What a great way to prep for all the holiday food, right? Shoot me an email at Emily@thatswhatieat.com to join up, and be sure to follow along on Facebook and Pinterest.