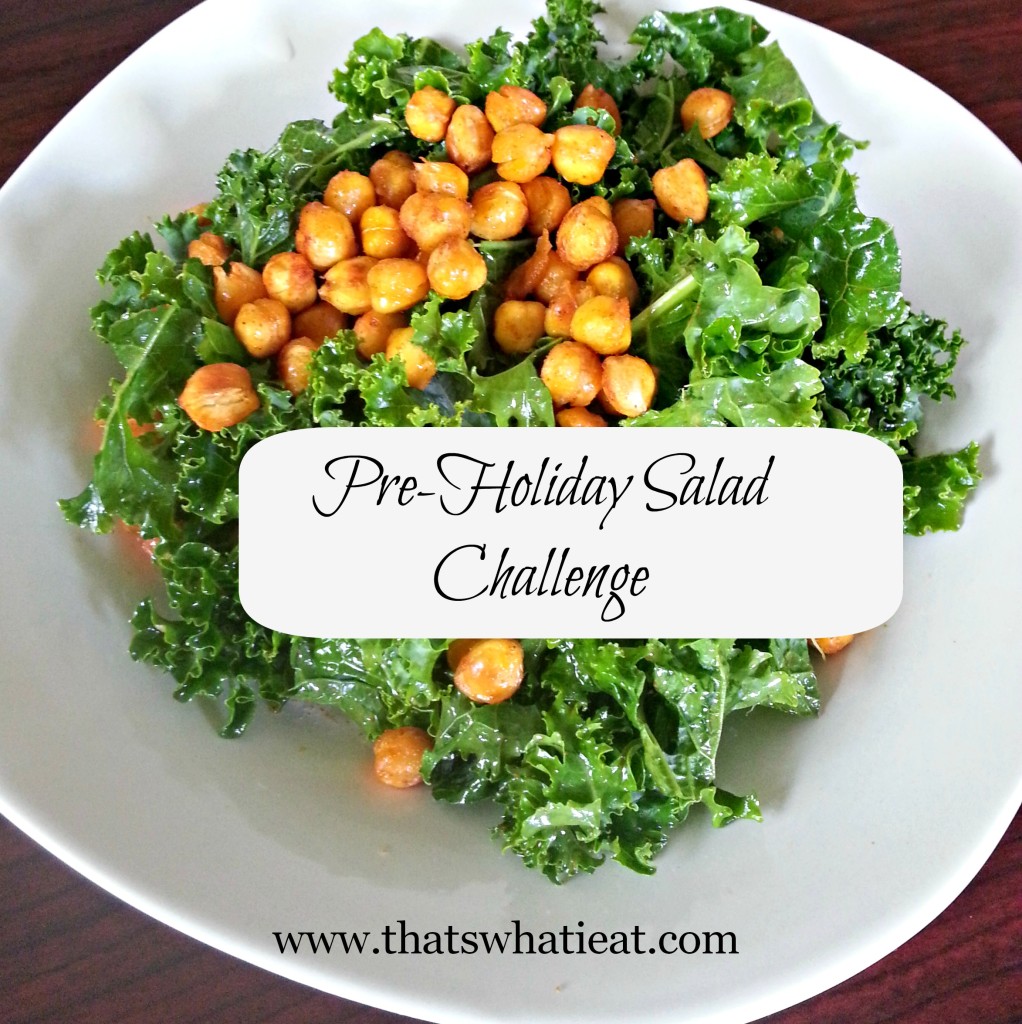 Sorry to reuse the same picture from last time. Has this last week been INSANE for anyone else? I'm so glad it's the weekend and I get to take a moment to just slow down and… oh wait, this weekend is jam packed, too! I'm scheduling some down time for the next weekend for sure, but for now I thought I had better get this post up, because today is the day!
Our salad challenge starts today and I'm so excited, I really need this! Especially after (burp) a little indulgence on Halloween candy last night. I'm starting off this challenge with the salad in the picture above, Lemony Kale Salad with Roasted Chickpeas, except that I'm going to use a lime today to shake things up a bit.
It's not too late to join in on this challenge, and it's so simple! All you need to do is commit to having one salad a day. This will fill you up on tons of nutrition and make it so you have less room for all the less healthy options coming your way this holiday season. Send me an email at Emily@thatswhatieat.com letting me know you are on board. I'm working on getting a prize to give you, and I'll randomly select the winner from the list of participants.
Also, make sure you Like my page on Facebook, I'll be posting salad recipes there and updates about the challenge, you don't want to miss out on anything! I also have a salad board on Pinterest you should follow. I've been adding lots of recipes there, especially salads full of yummy fall ingredients, yum!
What salad will  you be having today?