I've had a complaint. Apparently I don't post enough pictures of myself, especially really motivating ones. And as I was looking through pictures today to find something for this post, I came up with nothing. Zip, zilch, nada. So I'm going to add getting better pictures to my to do list, but for today I'm going to post a grainy cell phone pic that you've seen before, sorry!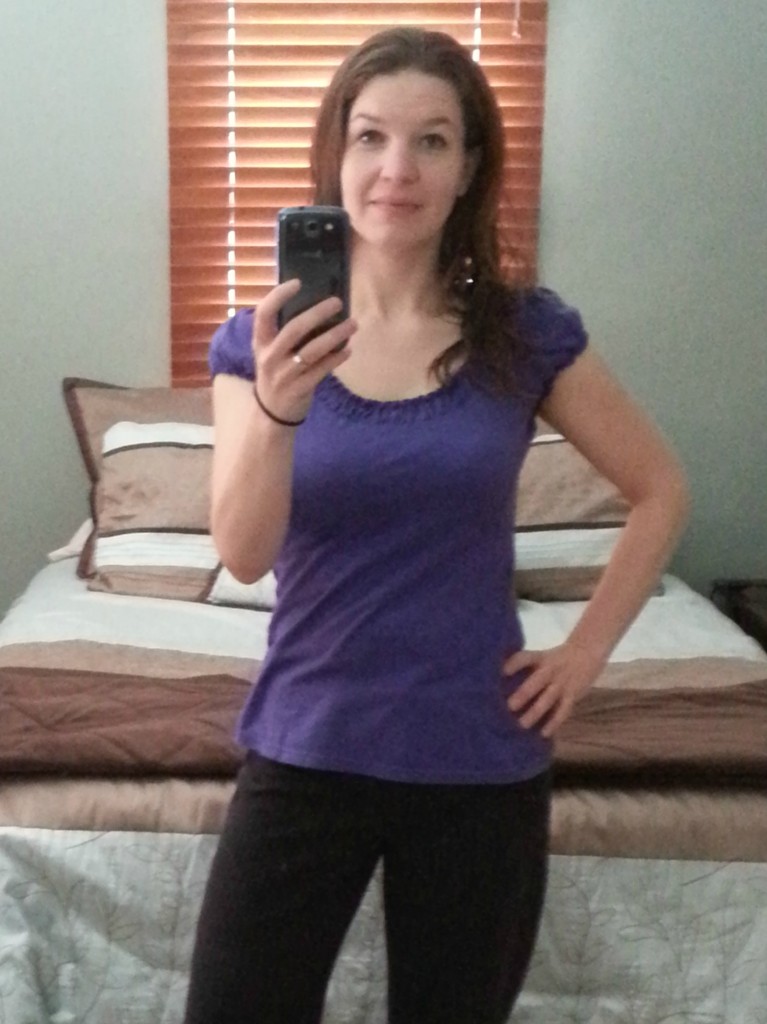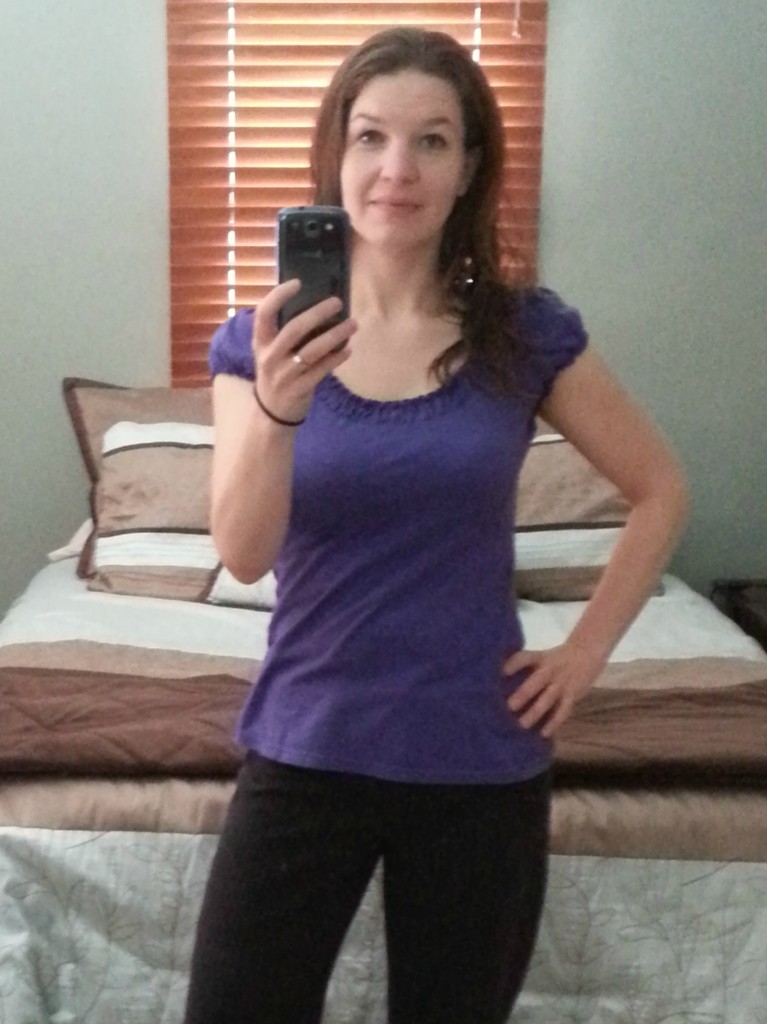 So here's the update. Two years ago yesterday I started the Tracy Anderson Metamorphosis program. (For those who don't know, it's a 90-day exercise program created by superstar trainer Tracy Anderson.) My 90 days were awesome and I had fantastic results.
After the 90 days you can enroll on the Continuity program and just keep getting more and more DVDs, so that is what I have been doing. I get to do something new every 10 days so I don't get bored, and it's a workout I am still excited to wake up at 5:00 a.m. every day for.
I now am sitting pretty at 125 pounds, which is less than I weighed in high school. The pants in the picture are size 6, and pretty baggy. My size 4 pants fit way better and have even started getting a little lose.
Yep! I still have a huge girl crush on Tracy, and I'm still not sick of her stuff. In fact, I'm tempted to pick up a few of the DVDs I'll talk about below.
Disclaimer: The Tracy Anderson peeps don't give me anything to talk about them. The links here are Amazon affiliate links, which just means that you get the same great price, and I get a (teeny) commission to help pay for my blogging activities.
If you have been wanting to try out some Tracy Anderson for yourself, there is no better time than right now. These prices are so stinkin' low! I have no idea how long these great deals will last.
These four DVDs are all just $6. Six bucks!!! The Mat DVD and the Post Pregnancy one are both well loved Tracy classics. The Precision Toning and Method for Beginners are brand new stuff, and everything I've heard is that they are awesome.
This next one is the one I'm the most tempted to buy. I love Tracy's dance cardio, and I would love more to mix in with what I have.

Last link, I promise. This one is the program I started on, and I can't even believe this price! I paid way more than this.
There are a ton more deals on Amazon right now for Tracy's stuff, and I think for exercise/fitness stuff in general. Are you interested in trying Tracy's stuff? Have you already tried it? What do you think?